Sponsored by: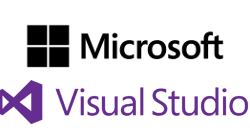 Supported by:



Business Process Incubator is your online resource for all things essential to every process practice. Free membership provides access to BPM, Change Management, Process Improvement, Lean and Six Sigma resources. Whether you need to assess your organization's readiness-to-change, prepare to participate in a process related project, or obtain BPMN modeling tools, it's all here.


TechWeekEurope UK, is the authoritative UK source for news, features and reviews of business technology. Its aim is to help IT decision makers enhance their business with technology.

The site provides insight on topics including mobility, security, cloud computing, public sector and sustainable IT.

TechWeekEurope UK is published by NetMediaEurope, a leading B2B IT publisher owning a portfolio of 30 sites across Europe.


IT Today: Informative Articles on Information and Communication Technology and Management. IT Today informs its readers of best practices, as well as of research into current and upcoming issues in information and communication technology (ICT). Articles take a how-to approach to their topics. They help readers solve problems and are applicable to on-the-job situations faced everyday by IT management, staff and consultants in all areas.

If you would like to be part of this programme as a
speaker
panellist
sponsor
exhibitor
delegate
Please contact Julie Valentine.
Sponsorship Information:
If you are interested in sponsoring please email info@unicom.co.uk
or call +44 (0) 1895 256 484