Background
Published 28/07/2014
With the increasingly digital nature of the economy, never has the demand for rapid change been so high.  It is a truism that only those businesses that understand their customer and marketplace and that can rapidly evolve will thrive.  Quite frankly business must be able to run at this pace simply to keep in touch with the competition.
The focus within our community is often almost solely on tools, however, it is those businesses that most effectively harness the immense human capital of their people in conjunction with effective enabling tools that thrive in this world.  This requires continual enabling adjustments in company's culture as well as practices, which is only made possible by effective end to end process that follows the value chain.  The ability to continually improve our processes is the missing link and glue to enable and underpin such continuous business adaptation.
Today it is the businesses that can sustain this pace of change that will thrive.  One of the key enablers is that these businesses recognise the key role of process and have in place robust systems to ensure process-based working and a vibrant continual process improvement environment.
This event sets out to provide an up-to-date overview of trends and aspects of interest in process improvement.  With a special focus on these dimensions the conference gives a flavour of the way process improvement can contribute to business success in the current economic environment.
Conference Sponsors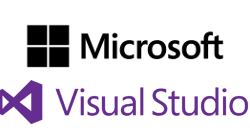 Supported by: