Danny Bluestone, Managing Director - Cyber-Duck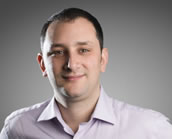 Danny created Cyber-Duck in 2005 out of his love to fuse design, usability and technology into a superior user experience. Cyber-Duck works internationally, with clients including Eurofighter Typhoon, GlaxoSmithKline (GSK) and IMI. During 2013 and 2014, Danny was voted by BIMA as one of the UK's hot 100 digital professionals. He works with young communities such as Young Rewired State (YRS). Danny obtained an MA in Design for Interactive Media in 2003 from Middlesex University.

Mike Bourne, Professor of Business Performance - Cranfield University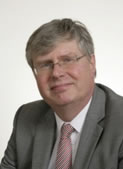 Mike is Professor of Business Performance and Director of the Centre for Business Performance at Cranfield University. He is the course director for the PGCert/Black Belt programme run by Cranfield and Unipart. Before his academic career, Mike was in business where he held a number of positions, with roles in production management, strategy and acquisitions, IT, HR, commercial and general management. He has spent the last twenty years working with companies supporting senior management teams through the process of clarifying and executing their strategy, Mike is a Chartered Management Accountant and a Chartered Engineer. .


Ashley Braganza, Professor of Organizational Transformation - Brunel Business School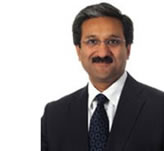 A visionary leader of dynamic change and an internationally recognised subject matter expert for organisational transformation in academic and commercial environments. Professor Ashley Braganza holds the Chair of Organisational Transformation at Brunel Business School and was part of the team that achieved its current position as the THE's Business School of the Year 2013, ranked in the top 20 business schools in the UK, 56th best in the FT's Global MSc in Management and 73rd place in the FT's best European Business Schools. Ashley has published over 120 papers and 3 books and advised senior managers in over 100 major companies.


Graham Dick, Director - Lamri

Graham is a co-founder of Lamri a business that has focused on enabling customers to achieve sustained benefits from process improvement. Graham has had the privilege of working with focused startups and also some of the world's largest and most complex organisations. Graham's experience with process improvement stretches back to the 1990s and has exploited blending techniques and lessons from Agile to CMMI to Lean.
Roger Gamage, Director - Corner Process Improvement Solutions Ltd

Roger has over thirty five years' experience of managing and implementing the development of software and hardware products, and software intensive systems. He has held senior technical, project and departmental management roles with major companies including Dynatech Corporation, Philips, Simoco, Trend Communications and NEC. In 2005 Roger established CPIS and, as a certified CMMI® instructor, a PRINCE2 practitioner, and registered TickITplus practitioner (and member of the TickITplus BPL working group) has championed a pragmatic approach to change, helping many companies and individuals to improve the way they organise and manage product development, and service deployment.

Keith Gregory, Programme Management Office - Lockheed Martin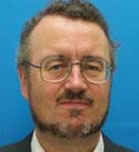 Following an initial career in IT / Quality with IBM, Keith's saw many twists and turns including being "sold" three different times and finding himself as the "accidental project manager running a 5-year major European network upgrade for AT&T with a team of 11 country level PMs. This led to a deep foray into the world of PM before moving back into Lean/Six Sigma Black Belt and CMMI territory. Until recently he worked as a Business Transformation PM leading a major UK organisation alignment activity – currently he is providing PM & LSS support to a large high-profile LM proposal. His extensive process improvement / facilitation / coaching experience has included working as an appraiser on two CMMI L5 SCAMPI As in the US.
John Hackett, Managing Director(MD) - Frankllin-Hackett LTD

John Hackett is an Organisational Change Alchemist. He is the founder and Managing Director of Franklin-Hackett Ltd.
John spent most of his early career working in a variety of roles from business analysis to contact centre management. He gained first-hand experience of the effects of change programmes on organisations and individuals. Through this experience, he was able to identify the main reasons for the failure of the majority of these interventions. His profound insight is that successful and sustainable change comes from being able to fully understand the procedural and human elements in any given situation then employ the most appropriate tools to drive progress.
Using this experience, John has created "Change Alchemy" - a unique approach to change that takes into account both process design and the functioning of people within an organisation.
Peter Leeson, Visiting Scientist - CMMI Institute & Director - Q:PIT Ltd

Peter Leeson is an internationally recognized public speaker on process improvement, quality, culture change and education.
He has nearly 40 years experience in the software and IT industry, is a certified lead appraiser and instructor, knowledgeable of many standards and methods, but more specifically focused on the CMMI (Capability Maturity Model Integration) and is a visiting scientist with the CMMI Institute (part of Carnegie Mellon University). The quality of his work has led many organizations to reduce their costs, increase their productivity through some key techniques, including senior management coaching, FP2 (Forget Process, Focus on People) and people based implementation of metrics.

Angus MacIntyre, Process Improvement Consultant - Thales UK

Angus is Thales UK's Continuous Improvement Coordinator with over 30 years of experience working within an engineering environment.
He has delivered a number of Thales projects ranging from the introduction of a configuration management system through to a bespoke cost control system.
Angus is a CMMI Certified Lead Appraiser. He has led teams in locations across France, Holland, China as well as the UK.
Angus is also a Green Belt in Lean Sigma. He has led a number of lean events as well as undertaken the facilitation of a number of root cause analyses and lessons learnt using standard techniques.
Jeremy Nuttall, UK SI Quality & Security Manager - Atos

Jeremy is Quality Manager for Atos UK Systems Integration. Jeremy has been working in IT since 1990.  He has held management roles since 1994, including service management, project management and general management.
Jeremy is responsible for managing the UK Quality System, ensuring its universal adoption and allignment with business leadership objectives.  Jeremy is also a member of the team that manages and drives improvements to the global quality system.
He is responsible for the audit programmes that monitor compliance and secure ongoing acceditation to ISO9001, SOX, CMMI Level 3, etc. He managed the project to achieve CMMI level 3 accreditation in the UK.
Dave Snowden, Cognitive Edge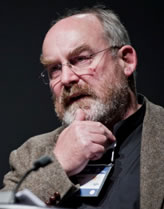 Dave Snowden is the founder and chief scientific officer of Cognitive Edge. His work is international in nature and covers government and industry looking at complex issues relating to strategy, organisational decision making and decision making. He has pioneered a science based approach to organisations drawing on anthropology, neuroscience and complex adaptive systems theory. He is a popular and passionate keynote speaker on a range of subjects, and is well known for his pragmatic cynicism and iconoclastic style.
He holds visiting Chairs at the Universities of Pretoria and Hong Kong Polytechnic University as well as a visiting fellowship at the University of Warwick. He is a senior fellow at the Institute of Defense and Strategic Studies at Nanyang University and the Civil Service College in Singapore. His paper with Boone on Leadership was the cover article for the Harvard Business Review in November 2007 and also won the Academy of Management aware for the best practitioner paper in the same year. He has previously won a special award from the Academy for originality in his work on knowledge management. He is a editorial board member of several academic and practitioner journals in the field of knowledge management and is an Editor in Chief of E:CO. In 2006 he was Director of the EPSRC (UK) research programme on emergence and in 2007 was appointed to an NSF (US) review panel on complexity science research.
He previously worked for IBM where he was a Director of the Institution for Knowledge Management and founded the Cynefin Centre for Organisational Complexity; during that period he was selected by IBM as one of six on-demand thinkers for a world wide advertising campaign. Prior to that he worked in a range of strategic and management roles in the service sector.
His company Cognitive Edge exists to integrate academic thinking with practice in organisations throughout the world and operates on a network model working with Academics, Government, Commercial Organisations, NGOs and Independent Consultants. He is also the main designer of the SenseMaker® software suite, originally developed in the field of counter terrorism and now being actively deployed in both Government and Industry to handle issues of impact measurement, customer/employee insight, narrative based knowledge management, strategic foresight and risk management.

Conference Sponsors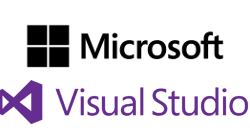 Supported by: