Conference Speakers and Panellists
Dave Snowden, Cognitive Edge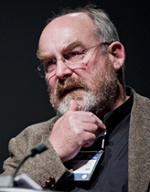 Dave Snowden is the founder and chief scientific officer of Cognitive Edge. His work is international in nature and covers government and industry looking at complex issues relating to strategy, organisational decision making and decision making. He has pioneered a science based approach to organisations drawing on anthropology, neuroscience and complex adaptive systems theory. He is a popular and passionate keynote speaker on a range of subjects, and is well known for his pragmatic cynicism and iconoclastic style.
He holds visiting Chairs at the Universities of Pretoria and Hong Kong Polytechnic University as well as a visiting fellowship at the University of Warwick. He is a senior fellow at the Institute of Defense and Strategic Studies at Nanyang University and the Civil Service College in Singapore. His paper with Boone on Leadership was the cover article for the Harvard Business Review in November 2007 and also won the Academy of Management aware for the best practitioner paper in the same year. He has previously won a special award from the Academy for originality in his work on knowledge management. He is a editorial board member of several academic and practitioner journals in the field of knowledge management and is an Editor in Chief of E:CO. In 2006 he was Director of the EPSRC (UK) research programme on emergence and in 2007 was appointed to an NSF (US) review panel on complexity science research.
He previously worked for IBM where he was a Director of the Institution for Knowledge Management and founded the Cynefin Centre for Organisational Complexity; during that period he was selected by IBM as one of six on-demand thinkers for a world wide advertising campaign. Prior to that he worked in a range of strategic and management roles in the service sector.
His company Cognitive Edge exists to integrate academic thinking with practice in organisations throughout the world and operates on a network model working with Academics, Government, Commercial Organisations, NGOs and Independent Consultants. He is also the main designer of the SenseMaker® software suite, originally developed in the field of counter terrorism and now being actively deployed in both Government and Industry to handle issues of impact measurement, customer/employee insight, narrative based knowledge management, strategic foresight and risk management.

David Piper, Lamri


David has specialized in the rapid delivery of solutions to meet customer's needs for over 30 years. He has a keen interest in "how agile really works" – how organizations can combine the empowerment of the self-organizing team with management's need for information and transparency. David has specialized in process thinking and process definition for nearly as long. Having seen (and experienced) just how wrong process can be, David focuses on delivering the right amount of process to ensure that organizations can deliver effectively, benefit from their experiences and learn from their mistakes. Working with clients he focuses on getting them to understand agile in the context of their organization – what's good and what's not so good. Most importantly, David emphasizes that ways of working are not fixed, so that when things are wrong they should be changed. Most importantly they should be changed by the teams that are using them.
With a degree in Banking and International Finance and many years' experience in the financial services industry, David applies his expertise across many sectors of the economy including manufacturing, telecoms, aerospace and government. David has been involved with clients around the world, including Hong Kong, South Africa, Mongolia, Australia, USA and throughout Europe.
David is a CMMI Certified Trainer.

Julian Howison, Arrk Group

An electronics engineer by training, Julian started his software engineering career at the age of 17 developing embedded software systems for electronic instruments. He then progressed to the development of data communications systems software for companies such as Plessey and Siemens. This included a spell in the early 1980's working for the Department of Defense in the USA on the development of embryonic Internet protocols and software systems.
Returning to London in the mid-1980's he worked as a management consultant with PriceWaterhouseCoopers helping large corporates such as NatWest, Lloyds, Maxwell Communications and the London Stock Exchange formulate and implement their IT / software strategies. Prior to founding Arrk he spent several years working as a board level IT Director in the insurance and financial services sector. He has managed IT and business operations in the UK, US, Ireland, India and France. An accomplished business leader / serial entrepreneur he has had hands-on management role in six start-up technology businesses.

Bob Strudwick, ASOS

Bob Strudwick (bobs@asos.com) has been building and leading software delivery for more than 20 years. He has expertise in the software development lifecycle and more than 10 years of experience using lean, iterative methodologies. Currently running the ALM programme at ASOS.com, which is entering its third year. Bob's ALM team were recently runners-up in the annual Team of the Year awards at ASOS.

Bradley Honnor, Global Eloquence

Bradley Honnor is the founder of Global Eloquence and is based in London. He has spent his entire professional life following his passion in the field of people development and learning. He uses phenomenological methods to help businesses with behavioural change agendas through consulting and the development of talent through coaching and training. His focus is on developing the knowledge, skills and practice that companies require to operate effectively in the global market, across cultures and work effectively with difference.
Bradley works works extensively in both the public and private sectors supporting clients to grow in their global agility and cultural competence.

Anthony Kesterton, IBM UK Ltd

Pre- and post-sales technical consultant for IBM Rational's software development tools. Business process modeling through requirements, analysis and design to code and test.

Pete George, George Training & Development

Pete George is the Managing Director of George Training & Development, which provides training and coaching for Agile development teams, particularly those new to Agile. He is a Certified Scrum Master and an accredited trainer for BCS, iSQI and Belbin. He has fifteen years experience in software engineering, specializing in quality assurance, predominantly working for Government departments. Prior to that he worked in training and teaching. He is currently pursuing doctoral research on empowerment theology with the University of Birmingham.

Conference Sponsors: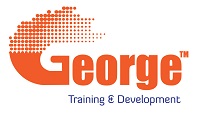 Media Partners: