Agile Application Lifecycle Management Conference
Published 28/04/2014
Agile Application Lifecycle Management (ALM) refers to the tools and processes used to manage agile software development projects. Unlike traditional ALM that uses a phased approach where the next stage can only be started once the stage before is complete; Agile ALM uses the same team or in some cases the same person to develop the requirements, design, code and test the software development simultaneously allowing them collaborate to build features that are fully deployable from the start. They then continue to develop and add to the product. This approach requires a different tool set and that is where Agile ALM comes into play.
It is not the methodology that makes Agile important but the principles and techniques that allow implementing features to align with a particular methodology.
Agility is more than a buzzword in today's competitive market. Agile ALM tools do more than simply repackage the old ALM tools, they incorporate features that allow for development teams to work effectively, integrate seamlessly, manage change and allow for strong communication and collaboration. With the right collection of tools, improved business agility is assured.
Join in the discussions and conversations with thought leaders and practitioners and see why in today's turbulent business environment the ability to be adapt and respond to change is vital.

Conference Sponsors: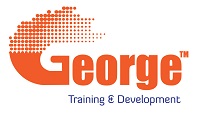 Media Partners: