Tea-time with Testers, is the largest-circulated software testing monthly in the world. As the wave of change sweeps business, testing field and community of testers like never before, Tea-time with Testers has ensured that its readers have all the necessary upgrades to challenge tomorrow. It takes its readers deeper to give a complete understanding of the world of software testing.
Ever since its inception in 2011, it has set one benchmark after another in testing publication circle. It was the first to do serious reporting on software testing theories and thoughts. And then again, it is the first to bring a whole new genre of technical/corporate journalism more upclose and more incisive. It is the only monthly magazine in global testing community known for quality of its content, authors and unique way of presenting the information.Today, Tea-time with Testers commands the highest circulation and readership among all English language testing magazines in the world. www.teatimewithtesters.com

IT Today: Informative Articles on Information and Communication Technology and Management. IT Today informs its readers of best practices, as well as of research into current and upcoming issues in information and communication technology (ICT). Articles take a how-to approach to their topics. They help readers solve problems and are applicable to on-the-job situations faced everyday by IT management, staff and consultants in all areas.
TechWeekEurope UK, is the authoritative UK source for news, features and reviews of business technology. Its aim is to help IT decision makers enhance their business with technology.
The site provides insight on topics including mobility, security, cloud computing, public sector and sustainable IT.
TechWeekEurope UK is published by NetMediaEurope, a leading B2B IT publisher owning a portfolio of 30 sites across Europe.

Keeping busy executives up to date with reports on the latest IT trends, presenting views from expert analysts and solution providers; EM360° offers specialist coverage surrounding Application, Business, Infrastructure, Information and Security Management; making it the comprehensive guide for all aspects of organisational IT. With an established medium for editorial and online resources, we serve a global audience of C-level executives, management and IT practitioners, informing them of the latest developments in their industries.
www.enterprisemanagement360.com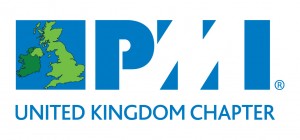 PMI is the largest professional body for project, programme and portfolio management in the world. The UK Chapter has over 3,300 members and is celebrating its 20th anniversary. People from all industries are welcome to join as members, whether practicing as a project manager or not. PMI UK holds daytime and evening events at many cities throughout the UK. It is active in promoting project management to industry, government organisations and universities.
www.pmi.org.uk/index.php/membership