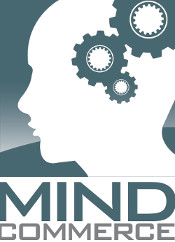 IT Today: Informative Articles on Information and Communication Technology and Management. IT Today informs its readers of best practices, as well as of research into current and upcoming issues in information and communication technology (ICT). Articles take a how-to approach to their topics. They help readers solve problems and are applicable to on-the-job situations faced everyday by IT management, staff and consultants in all areas.
TechWeekEurope UK, is the authoritative UK source for news, features and reviews of business technology. Its aim is to help IT decision makers enhance their business with technology.
The site provides insight on topics including mobility, security, cloud computing, public sector and sustainable IT.
TechWeekEurope UK is published by NetMediaEurope, a leading B2B IT publisher owning a portfolio of 30 sites across Europe.

Keeping busy executives up to date with reports on the latest IT trends, presenting views from expert analysts and solution providers; EM360° offers specialist coverage surrounding Application, Business, Infrastructure, Information and Security Management; making it the comprehensive guide for all aspects of organisational IT. With an established medium for editorial and online resources, we serve a global audience of C-level executives, management and IT practitioners, informing them of the latest developments in their industries.
www.enterprisemanagement360.com