Datafloq is the One-Stop Shop for Big Data, creating the Big Data ecosystem by connecting all stakeholders within the global Big Data market. Datafloq is the number one Big Data platform where organizations can find a Big Data technology vendor for their Big Data strategy and where they can find the right Big Data talent. The platform also provides valuable knowledge around Big Data, including trends, best practices, organizational advice, events and trainings. The objective of Datafloq is to spur the global understanding and application of Big Data in order to drive innovation and growth. Visit Datafloq.com today for more information.

Keeping busy executives up to date with reports on the latest IT trends, presenting views from expert analysts and solution providers; EM360° offers specialist coverage surrounding Application, Business, Infrastructure, Information and Security Management; making it the comprehensive guide for all aspects of organisational IT. With an established medium for editorial and online resources, we serve a global audience of C-level executives, management and IT practitioners, informing them of the latest developments in their industries.
www.enterprisemanagement360.com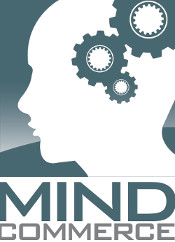 TechWeekEurope UK, is the authoritative UK source for news, features and reviews of business technology. Its aim is to help IT decision makers enhance their business with technology.
The site provides insight on topics including mobility, security, cloud computing, public sector and sustainable IT.
TechWeekEurope UK is published by NetMediaEurope, a leading B2B IT publisher owning a portfolio of 30 sites across Europe.