Datafloq is the One-Stop Shop for Big Data, creating the Big Data ecosystem by connecting all stakeholders within the global Big Data market. Datafloq is the number one Big Data platform where organizations can find a Big Data technology vendor for their Big Data strategy and where they can find the right Big Data talent. The platform also provides valuable knowledge around Big Data, including trends, best practices, organizational advice, events and trainings. The objective of Datafloq is to spur the global understanding and application of Big Data in order to drive innovation and growth. Visit Datafloq.com today for more information.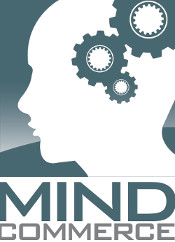 TechWeekEurope UK, is the authoritative UK source for news, features and reviews of business technology. Its aim is to help IT decision makers enhance their business with technology.
The site provides insight on topics including mobility, security, cloud computing, public sector and sustainable IT.
TechWeekEurope UK is published by NetMediaEurope, a leading B2B IT publisher owning a portfolio of 30 sites across Europe.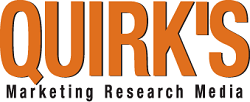 Quirk's looks like a magazine and reads like a magazine. But it is much more than just a magazine. It is a place where the best, brightest and boldest in marketing research — clients and agencies alike — can exchange their best thinking. It is a platform that is intelligent, inquisitive and innovative. Everything we cover is designed to promote the use, value and understanding of marketing research and lead you to innovative insights. Quirk's is written for — and read by – a global community of leaders in corporate marketing research departments and agencies. Each edition features original articles on research techniques, case studies, news, survey findings, global listings for conferences and up-to-date directories of market research product and service companies. But, the magazine is just the beginning. Quirk's also produces webinars, e-newsletters, multiple iPad, Android and Kindle Fire apps, a Linkedin Group and the most visited and most comprehensive industry Web site. Get your own free access at:www.quirks.com.