BACKGROUND:
The Masterclass deals with the main elements of Blockchain and the many possibilities offered by this new technology. New developments in this area are discussed.
The theory will be illustrated by Blockchain specific use cases (Government, Supply chain, Energy, Insurance and the more). Some use cases are impeded by legacy or by regulation, this will be discussed in plenary sessions.
The main goal is to provide the audience the necessary handles to assess at strategic level what is the added value of Blockchain, whether Blockchain can be used for a specific use case and what are the consequences.
PROGRAMME:
Introduction to Blockchain
History
What is Blockchain
How does Blockchain work
Permissionless vs. Permissioned Blockchain
Smart Contracts & Smart Oracles
Use cases
Interaction with audience can be enhanced by:
Kahoot
Plenary discussion
Assignment "Blockchain use case"
Ticket prices for the Masterclass on 4 October
Super early Bird: £225 till 18 August
Early Bird: £325 till 8 Sept
Standard: £425
20% discount on the total price when booked together with the Summit. Four for three offer applies with this discount.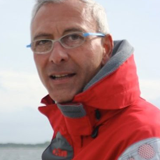 Franco De Vita Senior Interim Professional: 30+ years of experience, resulting in a very solid base in managing People, Expectationsand Processes. Capability in managing technical organizations and large scale IT projects.