Workshop
7 March
Blockchain Tutorial day
Day One –Tutorials, 7 March: Presented as top-level tutorial based: ICOs & Cryptofinance track, exploring regulation, ICO tools, and changing venture capital models.
♦ What Blockchain systems can do
♦ Understanding how Blockchain applications are built
♦ Benefits of Blockchain technologies
♦ Crowdfunding vs ICOs – risks and challenges
♦ Digital exchanges – digital tokens into fiat currency
♦ Regulatory and legal implications of Blockchain technology
♦ Investing in cryptocurrencies
♦ Cryptocurrencies – an exact measure of value
♦ Investing in Blockchain technology
Non-bankable assets on the Blockchain
Presenter: Douglas Azar, CEO, Wealthinitiative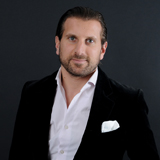 Douglas Azar has 12 years' experience in Banking in various locations (U.S.A, Middle East, Switzerland) including 8 years in Private Banking focusing on investment advisory. He also has extensive knowledge in "art investment" and wrote articles in newspapers on the subject. He graduated from Audencia business school in France and also has a Master in business law form Assas University in Paris. He is a CAIA (Chartered Alternative Investment Analyst) charter holder.
Test strategy covering smart contracts with some hands-on examples
Presenter: Martin Hart, Principal Consultant, TSG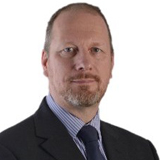 Martin Hart has over 35 years of experience in the IT industry. His experience includes software development, project management and test management. Mr Hart managed the testing of the release schedule for Visa Europe's Authorisation system, where 4,000 European member banks and three international card schemes rolled out synchronised changes in a "failure is not an option" environment. The experience in achieving the functional and non-functional correctness required to operate an economically critical system that authorises over Euro 1.6 trillion/year in Europe alone is the basis of presenting strategies for the testing of smart contracts. As a principal consultant for TSG Consulting, Mr Hart is advising clients like the Bank of England and Lloyd's of London.
Price for the Workshop
Super Early Bird until 31 DEC
Day one Tutorial: CHF 275
Early Bird until 21 JAN
Day one Tutorial: CHF 375
Standard Price
Day one Tutorial: CHF 475