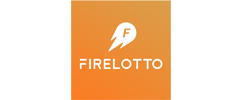 Fire Lotto is a modern blockchain lottery as simple and understandable as traditional lotteries are.
-A record 70% of funds collected from ticket sales will be allocated to the prize pool.
-The initial guaranteed prize pool is over USD 1 million.
-The amount of the prize pool can grow up to dozens of millions of dollars.
-If nobody wins the main prize in a drawing, it will be increased and rolled over to the next drawing. The jackpot will keep growing until it finds its winner.
-Distribution and payout procedures are transparent and supported by smart contracts.
-Winnings of any size are paid out almost instantly.