Willem Isbrucker
Booking.com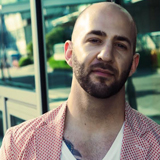 Willem has spent the prior 8 years leading teams developing e-commerce and m-commerce products for companies such as Microsoft, Walmart, and National Retain Federation.
Currently, he oversees all landing pages at Booking.com across mobile, tablet, and desktop servicing millions of customers per day.
Scaling Agile is an area of concern for organizations looking to grow existing agile practices or transition to them. What framework should be used, what techniques need to change, and how to implement them are frequently raised questions. This talk examines how agile was and continues to be scaled at Booking.com.