Jasper Verdooren
sprintzero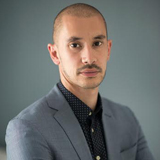 I started as Scrum Master in 2007. Since then, I also had the roles of Product Owner and Agile team lead, but now I spend most of my time as an Agile Coach. Regardless of the role I have, I love building strong development teams and helping people grow and meet their potential.
Colleagues usually describe me enthusiastic, honest and fun to work with (and on one occasion as 'très flamboyant', which sounds about right).
I am certified as Scrum Master, Product Owner and Agile Coach and live in Amsterdam.
Jasper Verdooren will present his learnings from working on two large Agile transformations: ABN AMRO and Nuon. What are the similarities, what are the differences? And more importantly: which learnings can be derived for future Agile transformations?