Fina Piazza
Liberty Global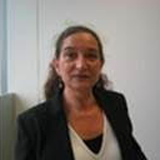 Fina is an enthusiastic servant leader. She has worked for a variety of companies and teams as Scrum Master, Product Owner, Manager, Agile Project Manager, Mentor and Inspirer. These companies include Capgemini (ABN AMRO, NS), Microsoft, IDC, KPN and currently Liberty Global in the Netherlands. Fina has a background in various related tasks within the ICT (Information and Communication Technology) branch. She is regarded as a results-oriented people manager who leads with humour, diplomacy and vision. Fina is always willing and eager to learn more. She completed her Bachelor's degree and MBA during evenings and weekends, while raising her 2 children on her own and working full-time.
Scrum is everywhere, with over 90% of agile teams using it. But for many organizations wanting to scale agile, one team using Scrum is not enough..
The Nexus Framework, created by Ken Schwaber the co-creator of Scrum, provides an exoskeleton to Scrum, allowing multiple teams to work together to produce an integrated increment regularly.
It addresses the key challenges of scaling agile development by adding new yet minimal events, artefacts and roles to the Scrum framework.
At this presentation we will introduce Nexus and address the boundaries of Nexus and what else is needed for Agile to thrive in the organization.
Throughout the session, we'll explore our experiences on how organizations have transitioned to agile and discuss their successes and challenges in implementing Scrum, how they envision scaling with Nexus, and goals for creating a Scrum Studio.